By . Filed in
Life Is Good
|
…You Would Blog Too If It Happened To You! Dat-da-da-da-dat!
Yesterday was my birthday. This is my birthday weekend. It's been a little crazy fun!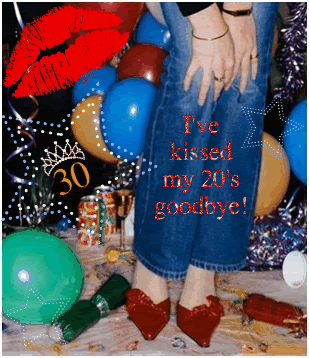 As much as I tried singing, "I can blog if I want to…", my friends kidnapped me instead for an exciting birthday weekend! Who would have thought turning 30 twenty-ten would be so much fun? Let me fix that. I'm officially accepting the word "thirty". My name is Jaime and I am now 30 years old, thank you very much.
I cannot tell a lie, it was a little difficult this week as the date neared, knowing my 20′s were soon going to be over with. However, it's a milestone and one that I'm happy and blessed to have reached. I'm looking forward to this next decade of my life, bring it on! Birthday pictures soon to come.
Until then, let's celebrate other bloggers with birthdays this month too. Had your cake but didn't make the list? Let me know so I can add you and wish you a happy birthday as well!!!
Happy Birthday To:
Juliet from Green Orchid Events
( Above photo credit – Veer, decorated by yours truly)